Construction Services
At IPRM we do more than manage construction, we offer solutions to build your vision.
IPRM has a vast amount of experience in public and private construction.  Owners benefit from our emphasis of Pre-Construction services along
with precise scopes and highly qualified bidders. Pre-Construction allows us to create intelligent solutions to anticipated challenges.
We are committed to the project and the client throughout the construction process. In our role is to ensure that the work is constructed accurately, represents the plans and specifications, and that it is completed in a safe and timely manner with the highest quality possible.
Design–build is sometimes compared to the "master builder" approach, one of the oldest forms of construction procedure. IPRM has the resources and expertise to effectively take the lead on Design-Build projects. We have the capability to team with our client's preferred architect or seek an independent design firm.
Need more help understanding Construction Services?
Construction Management vs. General Contractor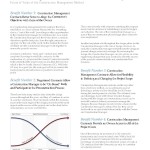 Click image for viewable and printable document
Understanding Construction Delivery Methods:
General Contractor, Construction Manager as Advisor and Construction Manager At Risk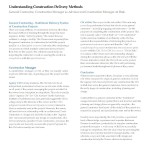 Click image for viewable and printable document